Jerry Lynch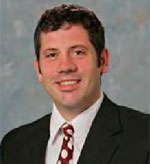 339 N Market Street
Williamsport PA 17701
Phone: 570-321-8090
Fax: 570-326-9110
jerry@williamsport.lawyer
Download vCard

Of Counsel
Born in Williamsport; admitted to the Pennsylvania Bar. Mr. Lynch spent time with Buffalo Legal Aid, Felony Unit in Buffalo, NY. and was employed by the Kolken Immigration firm in Buffalo, NY. Mr. Lynch is knowledgeable in criminal, civil and immigration matters.
Mr. Lynch has considerable experience with legal matters in Northumberland County, Snyder County, Union County, Montour County, Lycoming County, Clinton County, Tiaoga County, Bradford County, Lycoming County, and throughout the state.
In addition to complex criminal and family law matters, Mr. Lynch has been met with great success in the area of Immigration Law. As one of the few attorneys in the area to have knowledge of current and upcoming Immigration Law, he has practiced in all of the state's Immigration Courts and represented clients all over the county. He has also represented clients from around the world.
Preparatory education: University of Washington, University of Maryland, University College (B.A. English – 3.86 GPA); University at Buffalo School of Law (J.D.); Buffalo Public Interest Law Group, Buffalo Criminal Law Society, Alternative Dispute resolution group; Member: Pennsylvania Bar Association.